Value Your Trade in Sherman, TX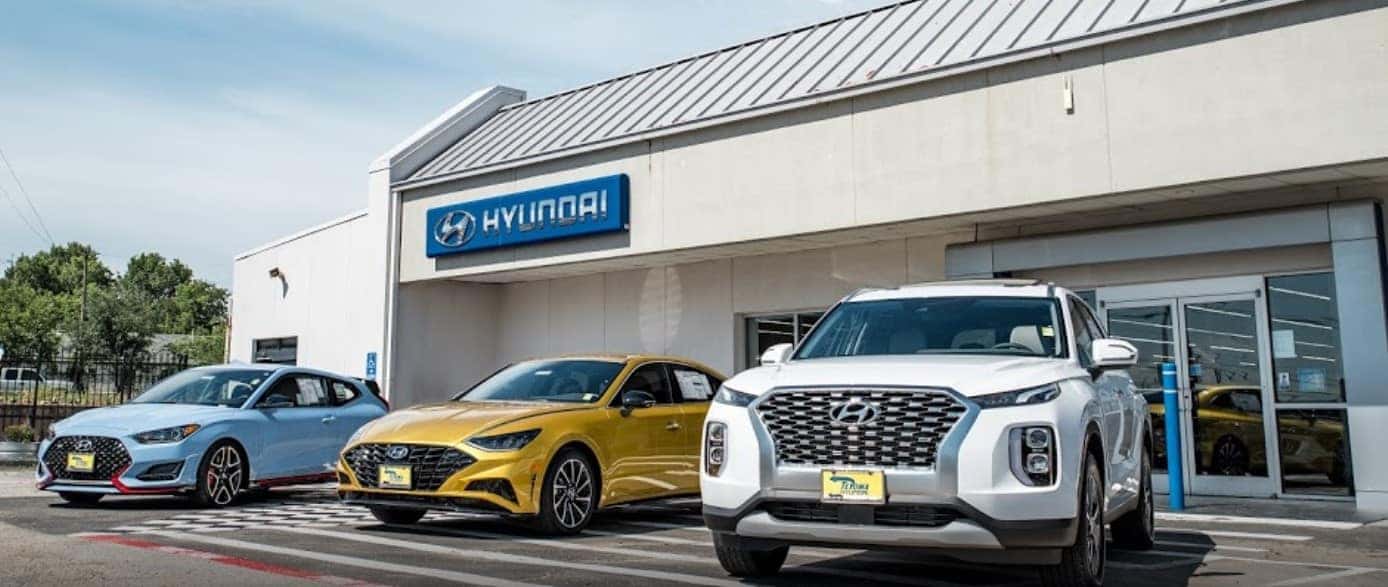 Are you wondering how much your current car, truck, or SUV is worth on a trade? Value your trade for free with Texoma Hyundai today!
How to Value Your Trade with Texoma Hyundai
By the graces of modern technology, getting a reliable estimate of your vehicle's worth has never been easier. At Texoma Hyundai, we have a convenient online appraisal application that will have a real-market estimate for your vehicle sent to your inbox in no time. Using your vehicle's information like VIN, mileage, model year, and make, we can get an accurate estimate for your vehicle. We accomplish this by comparing your vehicle's data to an auto database with thousands of entries. The price we give you is based on the sale prices of vehicles similar to yours, so you can rest easy knowing that the appraisal amount hinges on real market data. To get started on your free vehicle appraisal, just head over to our online application and enter all the requested information into our secure online form.

Get Approved for Credit Online with Our Finance App
If you've found the car of your dreams and are ready to start thinking about financing, nobody will get you a better rate than Texoma Hyundai. No matter your credit history, our team of finance specialists has seen it all and will work to secure you a rate on your loan or lease that fits within your budget. By working with various local lenders, our finance experts can shop multiple rate options for our customers and secure them the one that works best. Swing by the dealership to speak with one of our financial experts today, or get a head start on financing with our new online application. All you have to do to get started is enter your contact and financial information into our secure online form. Once we have the information we need, our finance department will get to work finding you the best loan or lease option for your budget. Looking for additional financial help? Check out our easy-to-use online payment calculator or get in touch with a Texoma Hyundai dealership financial expert if you have any questions.
Shop Hyundai Inventory at Texoma Hyundai
Browse through our selection of vehicles online and find the perfect one for you. Shopping on a budget? At Texoma Hyundai, we have an extensive selection of pre-owned cars, trucks, and SUVs from popular manufacturers like Ford, Dodge, Jeep, Toyota, Hyundai, and Kia. No matter what type of vehicle you're looking for, there's no better place to find it than Texoma Hyundai in Sherman, Texas.

Contact Texoma Hyundai in Sherman, TX
Do you need assistance finding your car's worth? Contact Texoma Hyundai today. One of our team members would love to assist you!