Quality Brake Service in Sherman, TX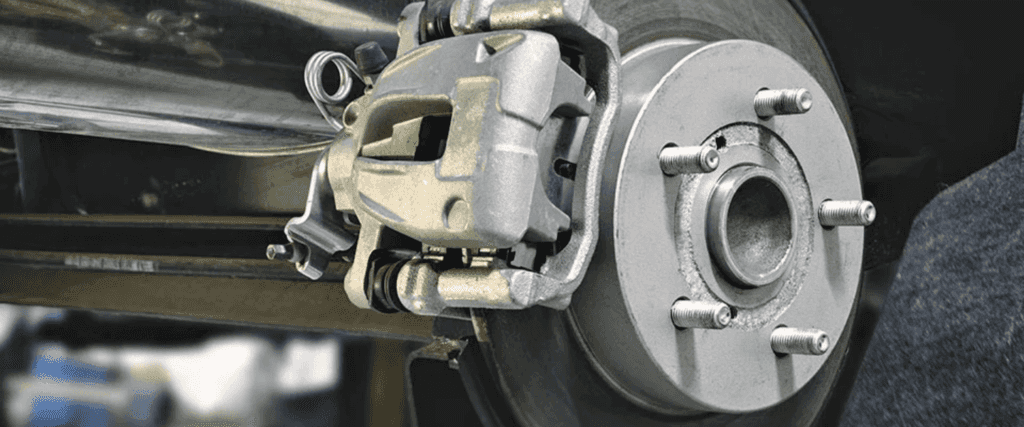 Need new brakes? We've got you covered at Texoma Hyundai in Sherman, TX! Our certified technicians use the genuine Hyundai parts needed to keep your vehicle running smoothly for years to come, including OEM brakes. Ultimately, our goal is to enhance your time on the road. That includes keeping you out of harm's way whenever you need to stop.
Not quite convinced yet? Read on for more reasons to get your brakes serviced at Texoma Hyundai!
Why Getting Your Brakes Serviced Is Essential
Having well-trained technicians look over your automobile—especially when it comes to your brakes—is indispensable. When you apply pressure to your brake pedal, your car should stop due to several components working together. If a part needs repairs, your brakes could malfunction while driving and threaten your safety.
At Texoma Hyundai, our professional mechanics have the knowledge and tools to service your car the right way. We are meticulous in our maintenance checks, making sure to ask you about any abnormal sounds or sensations you experience while using your brakes. In particular, we'll look for:
"Pulling" to one side when braking
Brake pedal feeling softer or firmer than usual
Brake pedal traveling farther down than usual
Brake pedal "sinking" or going all the way to the floor
Dark brown brake fluid, instead of amber-colored
Vibrating or shaking in the steering wheel or brake pedal when applying the brake
Anti-Lock Brake System (ABS) warning lights turning on
If you've seen any of these warning signs lately, then schedule a service appointment with us today!
Reasons to Choose Texoma Hyundai for Brake Service Near Durant, OK
For many car owners, brake maintenance often gets overlooked. With the business of everyday life, it's all too easy to forget about servicing this essential part of your vehicle. Well, get ready to cross "brake repair" off your to-do list because we make it simpler than ever! We have an efficient team who understands that you don't have a lot of time for lengthy service appointments. Furthermore, we prioritize quick replacements that are super affordable and will save you lots of money down the road.
Rest assured, we won't put you through expensive repairs that you don't need when you come to us for a brake job. That said, we want to make sure that you leave our lot feeling safe and satisfied. In addition, we keep our services affordable and cost-effective with your budget in mind. Therefore, you don't have to worry about your brake repairs breaking the bank.
Save on Brake Repairs with Our Service and Parts Specials Near McKinney, TX
If you need to save some cash, then make sure you check out our service and parts specials before scheduling your service appointment! You'll regularly find a brake service discount among our extensive range of coupons and discounts. Take advantage of these deals so that you can save big and stick to your budget!
View Service Specials
Schedule Brake Service in Sherman, TX, Today
Ready to get your brakes working properly again? Hurry on over to Texoma Hyundai today and schedule your service appointment!
Schedule Service