2022 Hyundai Palisade Model Review in Sherman, TX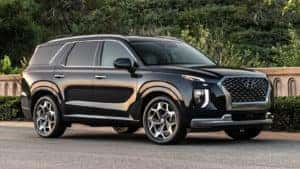 SUVs have quickly taken over the American automotive landscape, and for good reason. They are spacious, versatile, and capable vehicles, which makes them great for adventure seekers and families alike. The three-row Hyundai Palisade is no exception. One of the most desirable and capable SUVs on the market, the 2022 Hyundai Palisade has much to offer. To learn more about this amazing full-size SUV, check out our full review below.
Shop Palisade
Exterior Features in the 2022 Hyundai Palisade
Large and in charge, the 2022 Hyundai Palisade's exterior is both bold and strong. Built on a sturdy frame and large, powerful wheels, the 2022 Hyundai Palisade is the ultimate family fortress. Customize your Palisade's exterior with your favorite color and trim adornments for the perfect SUV for you.
The 2022 Hyundai Palisade's Performance and Capability
For the 2022 model year, the Hyundai Palisade has one engine option. The 3.8L GDI V6 engine has 291 horsepower and makes the 2022 Palisade a lot of fun to drive. When properly equipped, this SUV can tow up to 5,000 pounds, making it easy to bring anything you can't fit inside your SUV along for the ride anyway. For its size, the 2022 Palisade also gets great gas mileage. At its best, the Palisade gets an EPA estimated 26 MPG on the highway and 19 MPG while on the road.
Interior Features of the 2022 Hyundai Palisade
The interior of the 2022 Palisade is where this SUV really starts to shine. With three rows that can seat up to eight people, you'll have all the interior seating you'll ever need. Combined with 86 cubic feet of cargo space for all of your gear, the 2022 Palisade is perfect for your next adventure. In the absence of passengers, owners can easily fold down all of the rear seats, enabling you to fit even large, bulky items inside.
The Palisade's interior is made from the finest materials to help ensure comfort and quality. Enjoy the quilted leather seats and all of the latest technology like a touchscreen infotainment system and available WiFi.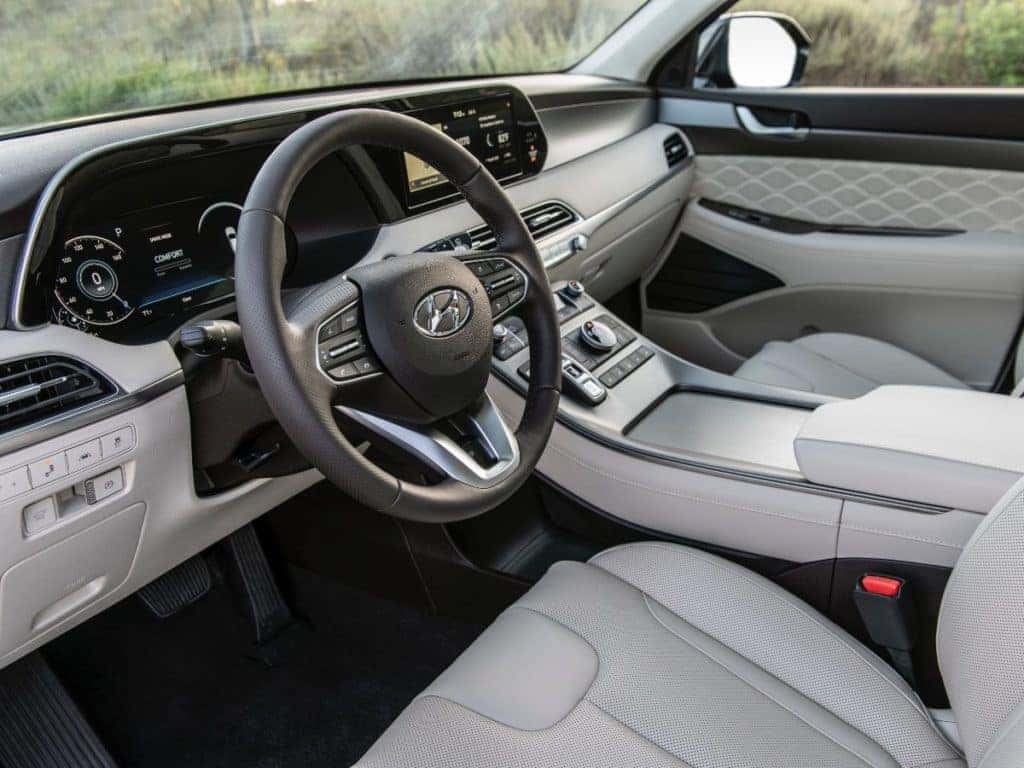 Shop for a 2022 Hyundai Palisade at Texoma Hyundai
Would you like to become the owner of a powerful, spacious, and luxurious full-size SUV like the 2022 Hyundai Palisade? Shop for one at Texoma Hyundai and drive home in the ultimate Hyundai SUV. Looking for something a little more manageable? You can find all of the latest and greatest Hyundai SUVs for sale in our inventory. Shop for a new Hyundai online today, and park one in your garage tomorrow.
Schedule Your Test Drive at Texoma Hyundai in Sherman, TX
Would you like to learn even more about the 2022 Hyundai Palisade? There is no better way than a test drive with our sales experts. Have all of your questions answered and get a feel for what it is like to be behind the wheel of this SUV. Contact us to schedule your test drive today.
Schedule Test Drive