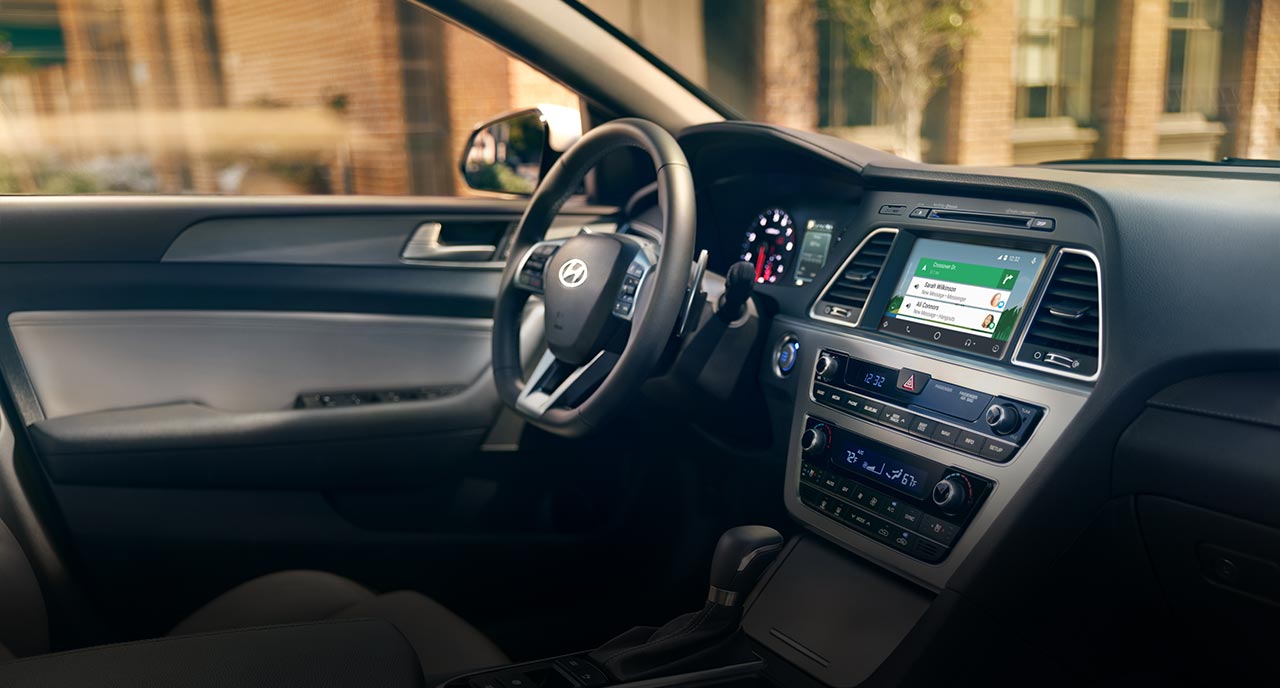 There are so many amazing new features for the 2019 Hyundai Tucson. The one that stands out the most, however, is the software that seamlessly connects your phone and car. Android Auto is an amazing hybrid of safety and luxury that elevates the driving experience in a number of ways. If you're unfamiliar with the concept, read on to see why it's perhaps the top amenity to get excited about.
A Safer Driving Experience
Android Auto and its counterpart, Apple CarPlay, are designed with safety in mind. No more fumbling around for your phone to take a call or change the song. Now, you'll keep your eyes on the road and your hands on the wheel because your favorite apps are integrated into your vehicle.
Jam out to your favorite playlist, then take a call or send a message without a hitch. It's all controlled with your voice or the buttons on the wheel. Your co-pilot can use the touchscreen to change over to an audiobook or podcast, so be sure to share the power! This technology provides the ease of use and peace of mind you need to turn an ordinary drive into something extraordinary — not to mention make it safer than ever before.
An Array of Apps
App compatibility is never a concern with this technology. Both systems allow you to use many of your favorite music, messaging and navigation apps just as you would on your phone. In fact, Android Auto pairs with your phone to make sure your experience feels familiar from the instant you begin using it. As long as your phone has Android 5.0 or higher and the Android Auto App, you can connect it to your new car.
All levels of 2019 Hyundai Tucson for sale in Sherman come equipped with the hardware necessary to install Android Auto and Apple CarPlay. Many other Hyundai models also have these requirements, including the Santa Fe and Nexo. If you aren't sure if a model is compatible with the software, look for a display screen in the vehicle or speak with one of our associates.
A Test Drive Away
Interested in the Android Auto experience? It could change the way you drive forever. Come check it out at Texoma Hyundai in Sherman, TX. Just be sure to bring your Android or iPhone with you!