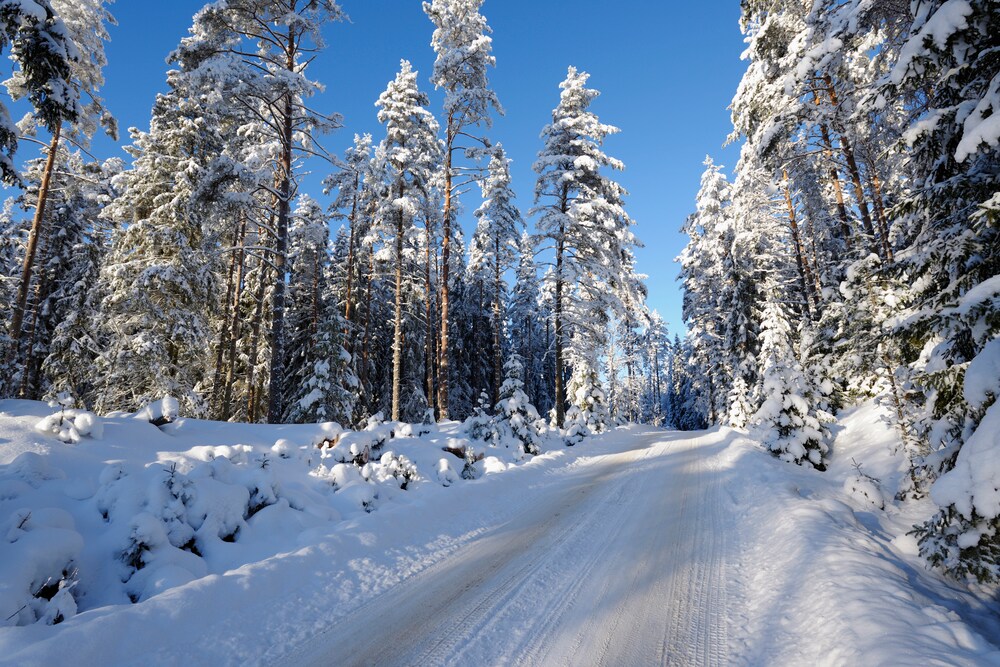 Winter is in full swing, and with the chilly temperatures comes the very real threat of dangerous driving conditions. Here in the Texoma region, huge snowdrifts are anything but a common sight. However, it is possible for us to deal with extreme winter weather from time to time. That's why it's important to know how to drive safely on snowy roads. Here are 10 good driving habits to practice in snowy weather.
Prepare Your Vehicle
There's no better way to stay safe than through careful preparation. Have your car properly maintained, keep emergency supplies in your vehicle and have an eye on the changeable Texas weather at all times. When it comes to winter safety, preparation is power.
Keep it Slow
When driving in snow and ice, speed is your enemy. It's better to arrive somewhere safely rather than to risk it all and wind up in an accident just to save a few minutes of driving time.
Understand Braking
Most vehicles today are equipped with ABS — an Anti-Lock Braking System. This means that they are designed to pulse on and off as you apply them. Using ABS technology is the best way to stop and avoid skidding. If you feel the pulse, that means they're working. If your car is older, however, and does not have ABS brakes, you'll need to pump the brakes yourself to achieve the same effect.
Keep More Distance
Normally, the recommended space between you and the car in front of you is about three seconds. In winter conditions, however, the recommended distance increases to 10 seconds to allow you more time to respond to hazardous conditions.
Maintain a Steady Pace
As much as possible, stay a consistent speed. Speeding up and slowing down gives your car more opportunities to lose traction with the road.
Watch For Hills
Hills can be especially problematic in snow and ice. Maintain the same speed and avoid slowing down, speeding up or stopping on a hill.
Gear Up in Advance
Snow tires and even chains can be the difference when you are driving in extreme conditions. Also, headlights designed for winter weather can increase visibility. There are many products out there that can make your time on the road easier and safer.
Trust Your Hyundai
Did you know that the new Hyundais are equipped with a multitude of safety features to keep you safe? Automatic Braking, Lane Departure Warnings and Hyundai Smart Sense all work together to help you make it home despite old man winter's best efforts.
So come visit us at Texoma Hyundai in Sherman, Texas today. We can put you in a new vehicle that will keep you and your family safe, no matter what the weather may put bring.