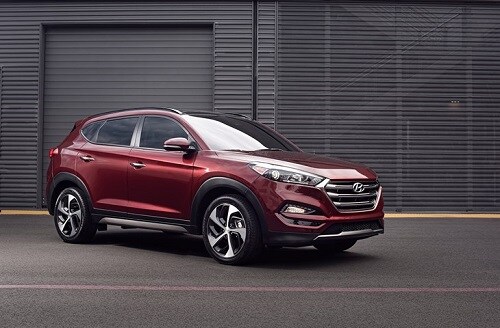 If you're in the market for a new or used vehicle, you know there are a lot of options out there. One brand that's been turning heads consistently over the past few years is Hyundai. If you haven't seriously thought about buying a Hyundai before, now is the time to reconsider — and when you do, you're going to want to visit Texoma Hyundai in Sherman, Texas.
Why Hyundai?
Hyundai has grown into a leader in the American automotive market, with high sales, stellar reviews and a glowing reputation to boot. Hyundai consistently produces vehicles that surpass industry standards, outfitted with the latest safety technology and a host of conveniences designed to make your life (and your drive) easier and more enjoyable.
Whether you're looking for a small, efficient compact or a large, rugged sport utility vehicle, Hyundai has a vehicle that's perfect for you.
Why Texoma?
In our neck of the woods, there aren't a lot of choices when it comes to auto dealerships. That's why you don't want to waste your time driving all the way out to a dealership that is only interested in taking your money rather than putting you in the best fit. Texoma Hyundai in Sherman is different. We can find the right vehicle to fit your needs — and if we don't have it on the lot, we'll scour the country to find it for you!
We have makes and models to fit all needs and budgets.
We have new and used Sonatas and Elantras for sale in Sherman, as well as the brand-new 2019 Hyundai Santa Fe Sport for sale. This SUV is really turning heads, as it comes equipped with some of the latest features, including automatic emergency braking, forward-collision warning with pedestrian detection, rear cross-traffic warning, blind-spot warning and lane-keeping assist.
The best part about shopping Texoma Hyundai in Sherman, Texas is that you don't even need to be here — you can easily shop Texoma Hyundai online. Search through our new and used car inventory online until you find the perfect vehicle. Schedule a test drive and the vehicle will be ready when you arrive. You can even save time in the buying process by completing your paperwork at home. All of this makes the car-buying process at Texoma Hyundai in Sherman, Texas a pain-free and enjoyable experience.
When you're ready to get serious about buying your next car, start the search for your new car at Texoma Hyundai.