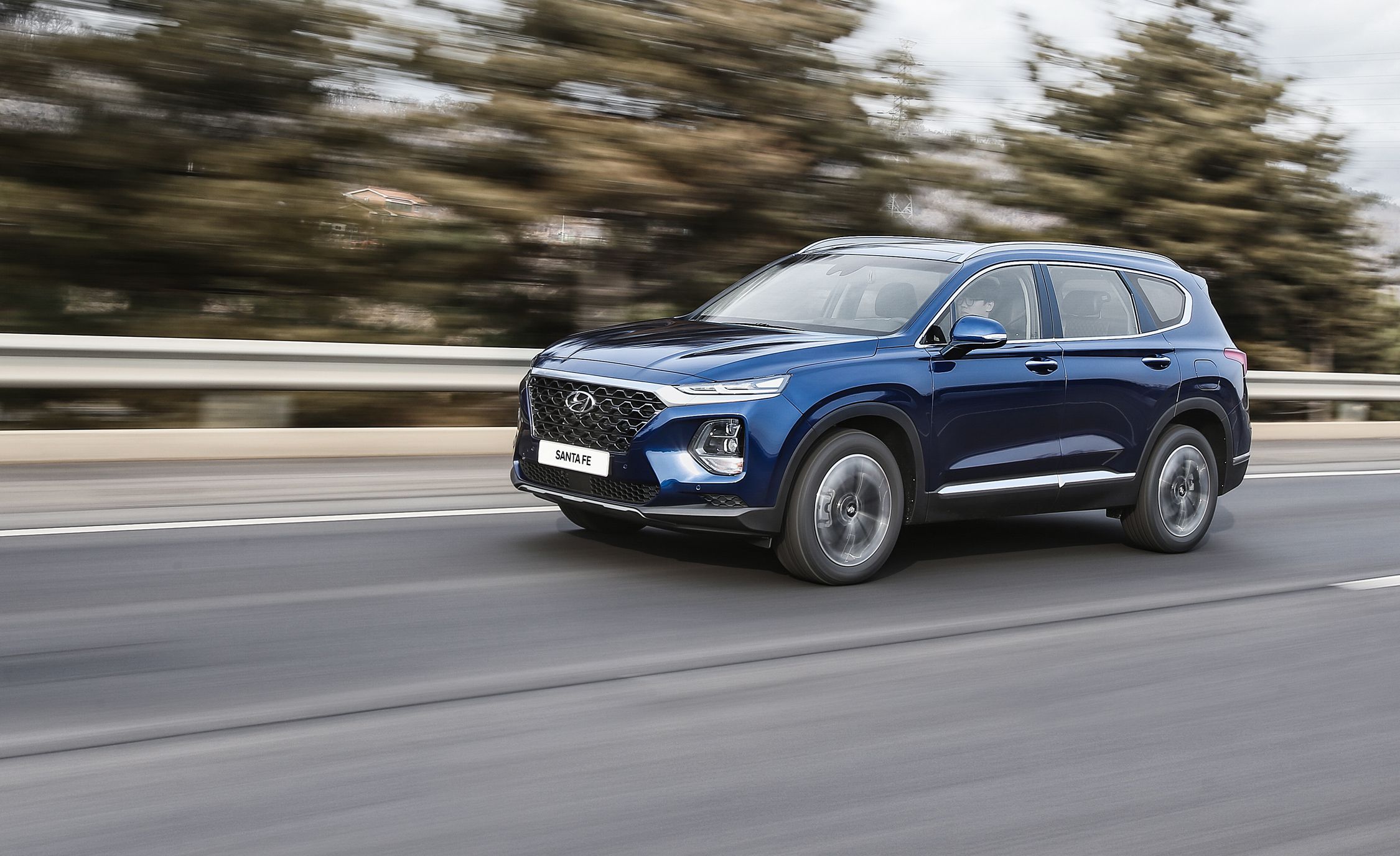 Start the new year off right! Whether you resolved to upgrade to a new vehicle this year or not, there's no better time than right now to come in and test drive a brand new 2019 Santa Fe. The Sante Fe (known until this year as the Santa Fe Sport) is one of the highest-rated crossover sport utility vehicles, having received glowing reviews from both professional reviewers as well as everyday drivers who have fallen in love with this sleek, sophisticated SUV.
The 2019 Santa Fe offers drives some serious bang for their buck, maxed out with a ton of safety features and enhancements designed to offer the ultimate ride.
Not sure how the Santa Fe compares to other cars in its class? Check this out:
Vs. the Kia Sorento
At first glance, the Santa Fe and the Kia Sorento are very similar. On paper, they have identical specs in many of the categories that matter. However, there are a few differences that matter, including Santa Fe's interior with more leg and headroom, a smoother, more powerful 8-speed transmission, and a more powerful alternator that gives you more starting capacity in harsher conditions. In addition, features like the Hyundai Santa Fe Apple CarPlay can't be found on other vehicles!
Vs. the Ford Escape
It's not really even fair to compare the Santa Fe with the Escape. While the Escape is a small, lightweight SUV, the Santa Fe is a sturdier, stronger version that ultimately just comes with more. Of course, for more vehicle overall, you have to expect a heftier price tag, but this comes with a much more powerful engine, more safety features such as rear side airbags, and more conveniences standard, such as power seats, a sun/moonroof and Santa Fe cargo space.
Vs. the Jeep Compass
Another seemingly similar vehicle, the Jeep Compass might seem comparable to the Santa Fe, but it really isn't. Did you know the Santa Fe comes standard with such features as a back seat sensor, which alerts the driver if they're about to leave something (like an infant) in the back seat? The Compass doesn't. Also not on the Compass, but standard on the Santa Fe: surround view monitors (for a 360-degree view), a driver alert monitor (which notices inattentive or sleepy driving), a collision-avoidance system and a five-year warranty.
We could go on, but you get the point: There's simply no better SUV on the market than the 2019 Hyundai Santa Fe. Why not come down and browse the Sante Fe selection at Texoma Hyundai in Sherman, Texas? Or check out our inventory of used Santa Fes for sale in Sherman, Texas today!