Today's new cars come standard with a lot of great features, but manufacturers also offer a lot of upgrades and options.
Some are just meant to make the car look nicer, or offer a more comfortable and more entertaining ride, but others are true upgrades that make a car perform better, or make it easier and even safer to drive.
At Texoma Hyundai in Sherman, Texas, we know all about these new high-tech features and other amenities you can add when you buy a new car from us. As the top Hyundai dealer serving Denison, Sherman and Santa Fe, we're constantly updating our must-have list of upgrades.
---
Here are just 10 of the many options you can choose to make the car you buy into the car of your dreams.
Heads-Up Display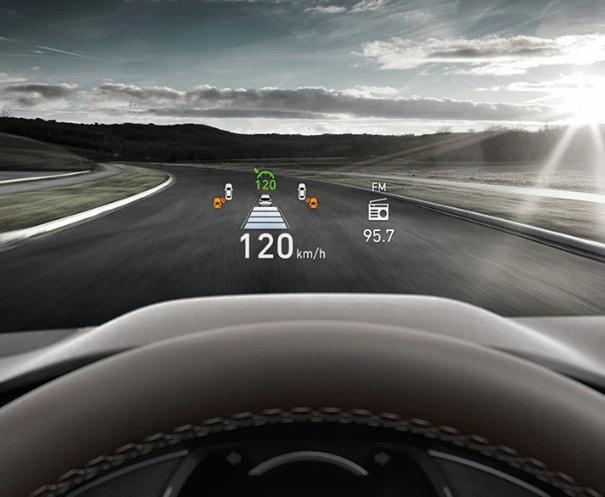 You've seen the movies in which fighter pilots never have to take their eyes off the target because everything on their control panel is projected right in front of them on the windshield. Well, this kind of modern, almost sci-fi tech fighter pilot tech is now available for selected Hyundais, notably the 2019 Kona Ultimate — just one of the many great Hyundais for sale in Sherman, Texas at Texoma Hyundai.
Forward Collision Avoidance Assist
The Forward Collision Avoidance Assist upgrade on models like the 2019 Accent Limited Edition is just one of the many safety upgrades offered by Hyundai. Whether you are in heavy traffic or a twisty, slippery road, this safety upgrades provides you just that much more warning time and will initiate full braking at speeds between 5 and 50 mph.
Blind Spot Collision Warning with Rear Cross-Traffic Collision Warning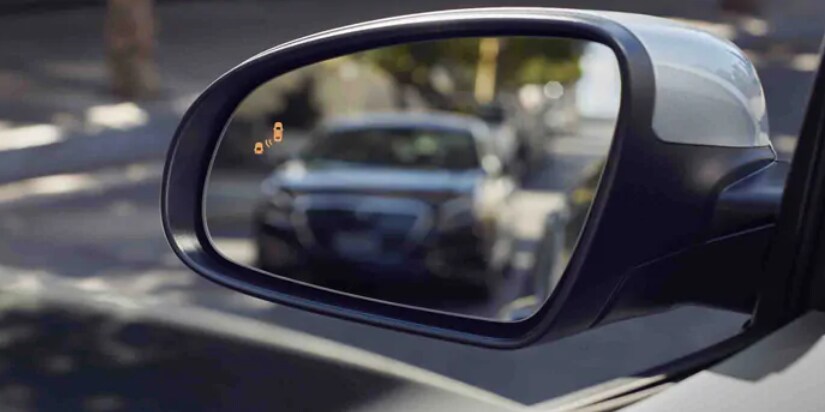 What Forward Collision Avoidance Assist does for the front, the Blind Spot and Rear Cross-Traffic Collision Warning upgrades do for the rest of your car. Available on many models, notably the 2019 Veloster, this all-around warning system helps see danger where and when you can't.
8-Way Power Seats
Even a short drive should be a comfortable one, and Hyundai's optional 8-way power driver seat with adjustable power lumbar support is like sitting in your easy chair — only better.
Infinity Premium Audio
Automotive entertainment systems have come a long way from the old days of simple AM/FM car radios and 8-track tape decks. With Hyundai's Infinity premium audio build, you get 8-speaker surround sound complete with subwoofer and external amplifier. With two front-door-mounted speakers, two rear speakers, two tweeters and a center front speaker and subwoofer, and the Clari-Fi Music Restoration Technology package driving has never been, well, more entertaining.
Blue Link Connected Car System

With our optional Blue Link Connected Car System, your new Hyundai lets you virtually talk to your car through your phone. It has mobile apps for remote start, stop, lock and unlock commands, but even better, the Blue Link system uses embedded telamatics to make sure your car is working at its best. The Blue Link is always gathering data, and every month it will give you an updated Monthly Vehicle Health Report that will remind you when scheduled maintenance is due.
Fog Lights
Fog lights are a great safety upgrade, and Hyundai has them in basic factory, LED, off-road and custom designs. Each type puts out a lot of light to cut through fog, mist and rain to help you see and stay on the road even better than standard lights. Precision-made for your new Hyundai, these lights provide clear, consistent illumination to brighten the darkest roads or trails — and they look cool, too.
Power Tilt-And-Slide Sunroof
The stars at night are big and bright, deep in the heart of Texas — as we at Texoma Hyundai so well know. The new power tilt-and-slide sunroof lets you see those stars for yourself as you drive under them at night — or lets the sun shine in as you ride around in the daytime, and all at the touch of a button.
AWD
Many of the new vehicles we have for sale in Sherman can be upgraded from the standard drivetrain to the 2.4 Liter 8-speed automatic transmission with all-wheel drive. This upgrade really pays off in bad weather, as it helps move you through snow, muck, and mud, so it's a must if you plan on doing some off-road driving.
Turbo Engine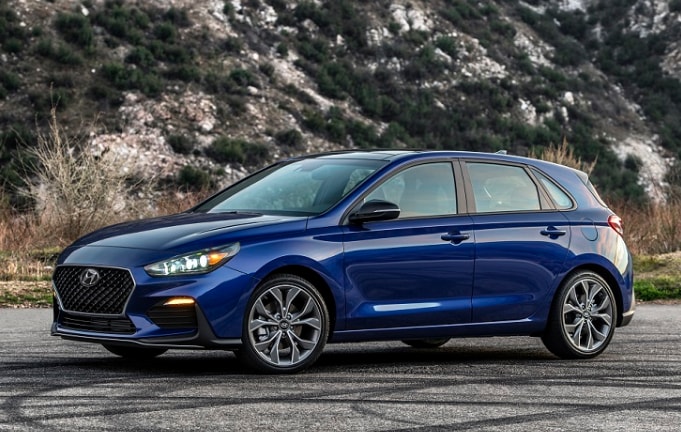 Some Hyundai models, like the Elantra GT N-line in particular, offer a more powerful, turbo engine. The Elantra GT, for example, comes standard with a 161-hp 2.01 liter GDI engine. For a few thousand dollars more, the N-line version has a 201-hp 1.6 liter Turbo GDI engine for that extra power when you need a boost in the passing lane.
A lot of what used to be considered extras now come as standard features in 2019 Hyundai models.
Just come on down to our showroom and see what great new Hyundais we have for sale in Sherman. While you're there, let us show you some of the additional must-have features that can help make the car you buy into the car of your dreams.